Catriona Laing, British High Commissioner Designate to Nigeria, says she is earnestly looking forward to assuming her duties in Nigeria, and cannot wait to get started.
Laing, who will quit office as British Ambassador To Zimbabwe, succeeds Paul Arkwright as the new British High Commissioner to Nigeria, and has spoken of the country in glowing terms: 'Naija no dey carry last' — a parody of the popular saying 'Warri no dey carry last'.
"I was thrilled when I heard the news of my posting to Nigeria," she said in a tweet reported by the official Twitter handle of the British High Commission in Abuja.
"My predecessor, @PaulArkwright, has told me how fantastic the country is. I can't wait to get started. I know there's a lot to learn, but I'll catch up fast as Naija no dey carry last"
Laing will officially assume office next week.View image on Twitter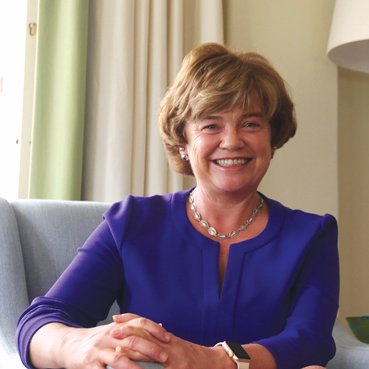 "I was thrilled when I heard the news of my posting to Nigeria. My predecessor, @PaulArkwright, has told me how fantastic the country is. I can't wait to get started. I know there's a lot to learn, but I'll catch up fast as Naija no dey carry last" @CatrionaLaing1 #WelcomeToNaija
1,135 people are talking about thisTwitter Ads info and privacy